Drunk bear breaks into car, joyrides, crashes...poops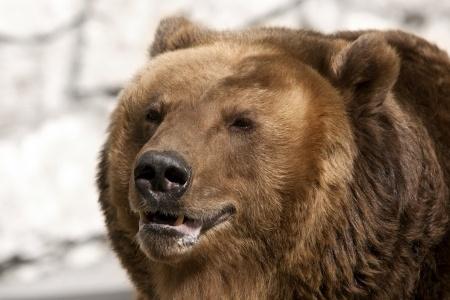 A drunk bear in Colorado broke into a Subaru last week and wasn't content with simply trashing the car like a normal bear. No, this bear also crashed the car into a mailbox before using it as a bathroom. 
Ron Cornelisu, neighbor of the unfortunate car owner, told the Durango Herald that he heard a commotion at 5 a.m. one day.
"Usually, I don't get up at 5 o'clock unless there is a bear driving a car down the street."
Oh, Ron, you card. He looked outside and saw a vehicle crashed in his yard. Not knowing if anyone was inside, he called 911, and authorities found convincing evidence (i.e., poop) that indicated a drunk bear was at fault. Not only did the bear defecate in the car, it also pulled the steering wheel off the shaft, tore the radio out of the dash, and smashed the back window. 
How do I know the bear was drunk, you might ask? Do I have proof? To this I say, do I need proof? Do you have any proof that the bear wasn't drunk? How else do you explain this kind of behavior? Even frat boys don't do this when they're sober. Bear was drunk, OK?